Up until two years ago, these words wouldn't have come out of my mouth. However, since working in Singapore for about 6 months and had a chance to explore Asia, my opinion about hostels has changed for the better. I remember in the early 2000's a movie called Hostel came out and it didn't depict hostels in the best of light. I formed my opinion about hostels from that movie (very bad idea). I promised myself that I would never stay in one for fear of disease, kidnapping, hair in strange places, you name it and I thought it.
I remember planning my trip to China from Singapore. I booked my hotel ($60USD) a night, flight was a couple hundred, and I think the total price of the trip was about $1000USD. I booked the hotel for 3 days because I was planning on visiting Shanghai, Beijing, and Suzhou, all in 9 days. However, I only booked my hotel for Shanghai, hoping I could negotiate a better deal once I was in China. When I arrived at my hotel, I was impressed, and thought it was well worth the $60USD even though I hate spending a lot of money on hotels. Let's face it, you only use it to sleep and shower, most of the time you want to spend your vacation exploring, so why waste all that money on a hotel.
On my last day in Shanghai, I couldn't get tickets for the bullet train to Beijing. Tickets were sold out for months. Turns out you have to order tickets ahead of time which I didn't know. I didn't want to go over my budget so I started walking around the streets of Shanghai looking at better deals for hotels. I ran into one of the international hostel chains and met an American from Texas whose been backing across Asia for the last year. I was jealous and impressed at the same time. I wanted that lifestyle! I explained my dilemma and he told me all about hostels and how I could save a ton of money by staying in one. At first I was skeptical but decided to take his advice.
Benefits of hostels
If you are a member of some of the top international chains all you have to do is go to one of their hostels and you can get a discount when you provide your member card. In most cases, it costs about $10 to become a member.
You can get a private room for $6-$50 depending on the country you are visiting.
Most of the time it's cheaper if you stay in a dorm format which is a group of 3 or more people.
Single or twin beds are available
Wi-Fi is available
Cleaning service
Hot shower and other toiletries
You meet great people from all corners of the world
Hostels are usually located in backpacker areas like Khao San Road in Bangkok Thailand.
If you are traveling alone or with a group of people, hostels are a great place to meet friends.
Great for budget travelers
Some of the top chain and non chain hostels are just as cleaned or even cleaner than most hotels
Breakfast and kitchen provided in some cases
lounge areas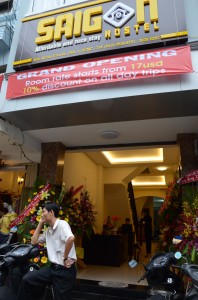 Since meeting that person in China, I continue to stay in hostels. I've saved a ton of money and met a lot of great people who I continue to stay in contact with. If you haven't tried staying in a hostel, do so.  You will find that the managers of these places are accommodating because they need the business. I remember I was staying in a hostel in Ho Chi Minh City called Saigon Hostel and they ironed my shirt and served me breakfast while I was waiting for them to finish ironing. Just remember to read the reviews on a particular hostel before booking it. If you are traveling in area that has a lot of hostels on the same street, try switching hostels every other day to get an understanding of how hostels are being operated. If by some chance you do have a bad experience, don't forsake all hostels because of one bad apple. There are bad hostels just like there are bad hotels. Unless you're on a family vacation or on a honeymoon, I suggest you save your money and use it towards trying new food.