New York City continues to be the most visited city in the United States. Last year alone, they had Fifty Million visitors and they city has a goal to get that number to Fifty Million visitors. With that being said, it's hard for tourists to know where to visit. I've always found that Pennsylvania station (Penn Station), Union Square, and Times Square would be a great place to start. Each place is unique and adds value to the Manhattan.
Pennsylvania Station (Penn Station)
I find Penn Station to be one of the most fascination places in all of Manhattan. It's a major transportation site with Long Island Rail Road, New Jersey Transit, and most of the major subway lines. The place is a representation of the city. Penn station is filled with restaurants, bars, deli's, newsstands, coffee shops, flower shops, police station, and my personal favorite, the entertainers. If you walk towards, the A,B,C subway line heading towards downtown, the corner is usually filled with an entertainer. Someone is either singing, playing an instrument, or typing poetry for a small fee. My other favorite activity is people watching. If you take your time to watch it all unfold, someone is always in a rush to get to the train or on a subway. I am surprised more people don't get hurt. Even senior citizens and kids join what I call the "Mad dash." If you are not in a rush, please get out-of-the-way of the mad dashers.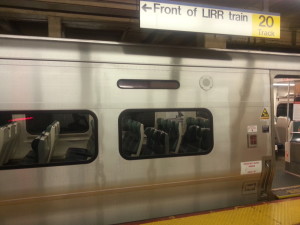 Union Square
I love people watching at Union Square. When you arrive at Union Square, make sure you walk the entire square. Closer to University Place is the Gandhi Statue. The statue is in the same place of the farmers market. You will notice people selling fresh fruits, vegetables, books, hot dogs, and tarot card readings. Unique Square is unique and vibrant. Overlooking the square are banks, restaurants, cafe's, and shopping centers. What I love to watch is what I deem the Hippie people, they play beautiful music and they are always in a great mood. You can join them in the fun of dancing and singing. People of all ages like to play chess in the square. It's a great game of strategy and these people play the game well. You will notice people doing tricks with hula-hoops; they sometimes have structured programs for kids, unique posters, and all sorts of activities.
Times Square
Out of the places I've been to in New York City, Times Square is my favorite. I try to visit Times Square every time I come to the city. I love the bright lights, the European style seating, the people wearing super hero and Disney character costumes that will pose with you for money. I love watching the people walk through the area for the first time and am just amazed by what they see. In a few seconds you could hear more than ten languages. The place is beautiful. You have street vendors trying to sell merchandise, the artists who paint, or draw, the break dancers, the people with posters asking for money, all add to the character and uniqueness of Times Square. I've traveled to many places and no other destination has been able to capture the essence of Times Square.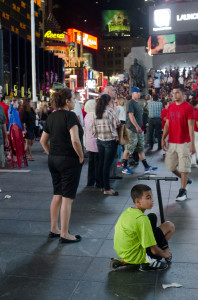 I hope you've enjoyed reading about my three favorite places in New York City. Find the beauty wherever you go. Let me know of your favorite places in