Day 1 Isla Colon
On our trip to Panama City, we decided to take the bus to Bocas Del Toro. One of the main places we wanted to check out is Red frog beach, we heard it was beautiful. However, from being so tired from the bus ride. My friends and I decided to sleep and rest for the remainder of the day. Lucky for us the owner of Tropicana Hotel let us check in early. I spoke to some people later on that evening and they said they couldn't get into their hostels until check in time. That was unfortunate because it was raining and the bus ride was uncomfortable.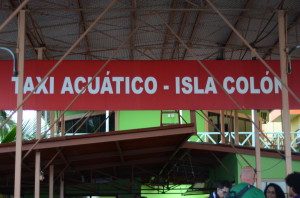 When you first arrive to Isla Colon, you will notice beautifully colored buildings along the shore with lots of boats connected to them. Each building runs their own particular water taxi business, tours and excavations for the tourists. There are lots of hotels and hostels within the main road so its easy to pick up and leave if you don't like your current hotel or hostel. The streets are paved and wide enough for two lanes and sidewalks for people to walk. Along the main road there lots of shops, supermarkets, and restaurants for people to browse around and gauge for price. I suggest you see what other shops are offering in terms of price before purchasing. The shop dealers are willing to work with you on the price. I found some of the items to be overpriced.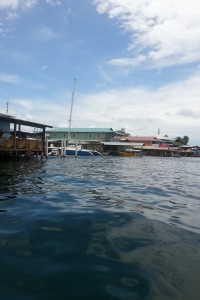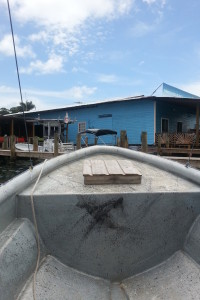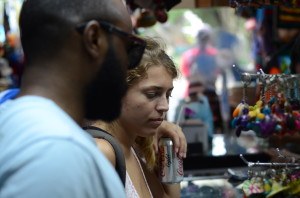 Along the streets, you will notice lots of stray dogs and crabs crawling in and out of holes. This is a normal part of the island. It's filled with crabs of all colors and sizes. The dogs don't bark or run after you like they do in the states. They are as mellow and easy-going as the people who live on the island. This is not a fast paced island. Everyone is here to relax and have a good time. My friends and I met a lot of people from different parts of the world such as Germany, Argentina, Mexico, and Spain. The locals for the most part spoke English and Spanish. This made it easy to get around with either language. If you want to practice your Spanish, this is a great place because one of the hostels has a school that will teach you for a price. The people don't talk as fast which makes it easier to understand what they are saying if you are still learning to speak Spanish.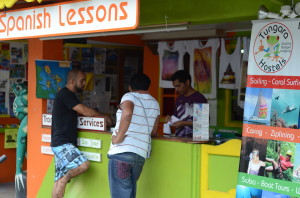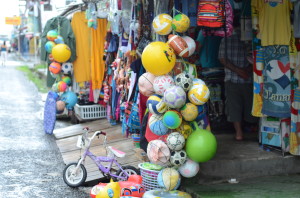 Day 2 Caremero island
Like the previous day it was raining in the morning then it cleared up. I went for a run towards Playa Bluff, one of the main beaches on Isla Colon. The rain normally stops around noon. Please keep in mind that we went to Bocas Del Toro in July. I don't know if it rains more in those months. Most of the restaurants on the main road are open for breakfast and lunch. Happy hour at some of the restaurants start around 1pm and end at 7pm. After eating we decided to take a water taxi to Caramero, one of the other islands. A round trip ticket to and from the island will cost you around $3. You have to decide what time you want to be picked up from the beach. It's a nice beach that's mostly inhabited by the locals and some private houses. A lot of surfers take trips to this area because the waves are pretty strong. if you keep walking you will see a nice hill along the coastline where you can get a nice view of the area.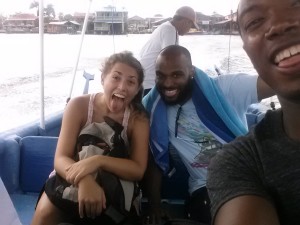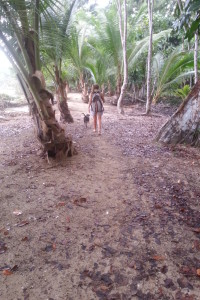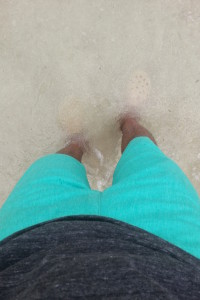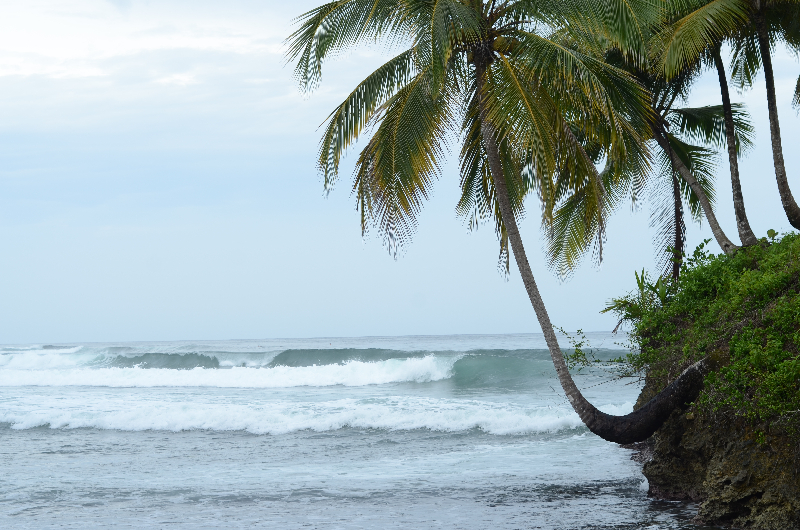 Day 3 Red frog Beach
On our last day, we went to Red frog beach. On the bright and sunny days, the locals who run boats will have tours taking you to different parts of Bocas Del Toro island. Since we've been Bocas Del Toro, it rained everyday. It was nice to see clear blue skies. The trip to Red frog beach takes about 15minutes by boat to get to the other island. It's smart to make it a round trip ticket. The locals usually ask you for $7 or less. Do not pay more than $7 per person for a round trip. Make sure you carry a lot of single dollar bills with you. $1 bills are the most used currency. Anything higher than a $1 is complicated because change is hard to come by. When you arrive at the dock to Red frog beach, you have to pay an additional $3 entrance fee. The same place the taxi boat driver dropped you off is where you will be picked up. The beach itself is beautiful. The sand was nice and soft. As for swimming purposes the waves were a little to strong for me. I am not a good swimmer so I stayed in waste deep water. The water was really warm so you didn't feel the initial shock from touching cold water like you normally do. Red frog beach has two main restaurants on the beach, the first one is directly in front of you when you arrive and the other one you have to walk towards the middle the beach to see it. The price of food and drinks is a little higher than on the mainland so I suggest you bring your own food and drinks or eat before you get there. If you feel the need to run, you can can do a mile on the sands going from one end to the other. It's a challenging run but it will be worth it in the end.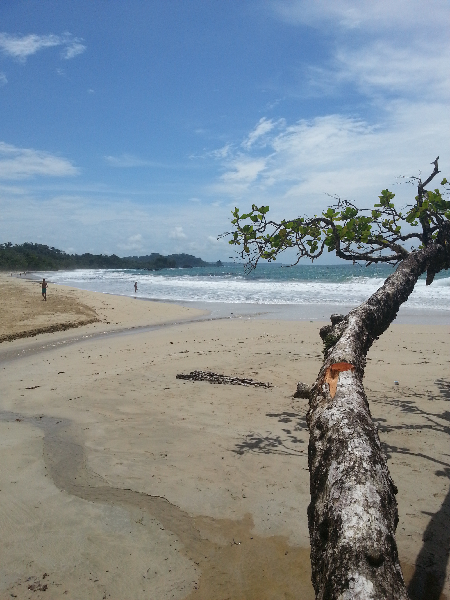 Just around the corner from the first bar and grill is a lookout deck that you can walk up and get a good view of the beach. About 180 degree angle. While you are on the beach, the local children will try to sell you tiny live Red frogs. The frogs themselves are cool to look at because they are about an inch long and shiny red. We didn't notice anyone buying them.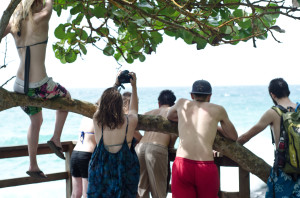 To the right of Red frog is Turtle beach. Only a few people go there so if you want a nice private area its for you. The danger of being in that area is if you are in the water, someone could steal your stuff and you wouldn't know until it was too late. If you need help, no one will hear you. Be careful if you plan on going to this area alone. Notify someone who you will be there before you go. With that being said, turtle beach is just as beautiful and inviting as red frog beach. The only exception being no bars on the beach.